Lynn Culley
---
Serving Windsor/Essex County & Chatham-Kent Area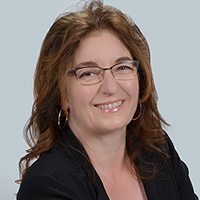 Lynn has completed, training in interior design, 2007. I worked at numerous Drugstores and was machine operated Lead hand at Dare Foods Ontario. I have recently completed a coarse in Furneral service.
I volunteer at local church,and supporter of Full Circle Thrift store
I love to read, write, love too walk 2 hours daily
Love cooking, baking and canning.
Try very hard too be self sufficient. I will never be without my vegetable garden!
My family is everything to me.
My father was Amish from Pool Ontario, my Ancestors were one of first to settle there ,5 generations back and started the Mennonite Church, Uncle was a Pastor.
Mom was French Canadian, came from Timmons originally but grew up in Windsor.
I have older ,brother and sister snd lots of neices and nephews.
I have 2 wonderful girls. And my grandson Jackson
I have a wonderful Husband Ron that treats me with utmost respect and Love.
Ron has a daughter and granddaughter.
I am passionate about helping people with all the Celebrations of Life.
Our Family is everything, grandbabies keep us busy!
---